So far this year Bitcoin has taken the crypto limelight as its market dominance has surged at the expense of the altcoins. Many blockchain projects are still busy working hard at improvements and South Korea's ICON is among them as it makes changes in preparation for upcoming public representative elections.
ICON Pushes Forward With Roadmap
Most altcoins have remained under the radar so far this year and ICON is among them. Traders have been focusing on Bitcoin and Bitcoin alone leaving the rest of the pack still frozen over from crypto winter. This does not mean that work has also ceased, for many it has been the opposite as teams continue to forge on improving their blockchains and ecosystems.
South Korea's leading blockchain project is a network designed to interconnect independent chains and their communities, in essence ICON is a blockchain of blockchains. Consensus models are constantly evolving and one of the latest is delegated proof of contribution (DPoC) which takes delegated proof of stake (DPoS) a step further.
Evaluating a contribution to a network is the evolution of simply using a stake to arrive at consensus. The journey to mass adoption for this particular project has been dubbed ICONSENSUS, and the first stage of its roadmap is the election of public representatives or 'P-Reps'.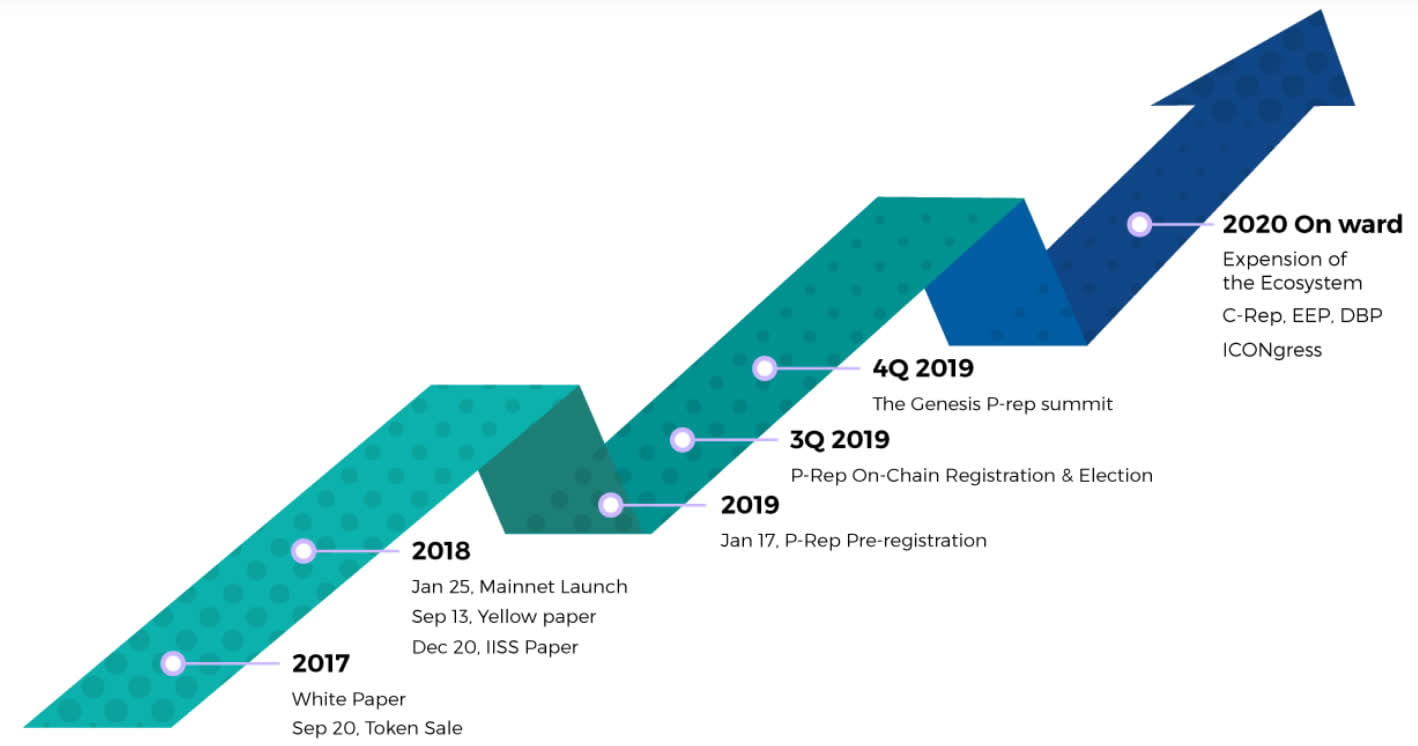 P-Reps will act like PoS validators but will also contribute to the network through participating in consensus and governance. The upcoming elections for ICON P-Reps will be more community orientated than the EOS model which has been labeled as centralized no end of times. There is a lot of jargon on the official site which details the process more deeply.
"100 Public Representatives (P-Reps) are elected for the ICON Network by delegation of ICONists. Top ranked 22 main P-Reps will participate in block production, verification and making governance decisions. 200,000 ICONists are waiting to vote for eligible P-Rep candidates to boost the ICON ecosystem."
Contribution is rewarded predominantly in ICX tokens, but there are other benefits such as affiliation with South Korean government initiatives which support the project. Pre-registration began earlier this year and the elections are set for September according to the roadmap.
ICX Crypto Token Supply Adjustment
In preparation for the election ICON announced that it was updating its circulating supply tracker based on 'Internally Controlled Addresses' (ICAs) today. The ICX supply number was previously based on off-chain agreements and contracts. The update will mean that the circulating supply will be equal to the total supply minus supply held in ICAs.
"With this update, the circulating supply has increased from 473,460,668 to 490,271,394. The 16,684,706 ICX difference is not held in an ICA and is therefore part of Circulating Supply."
According to Coinmarketcap.com ICX is currently ranked 57th with a capitalization of $150 million. The price has pretty much been a flat line around $0.30 since November 2018. At its peak ICX topped $12.5 so it is still on the floor with so many of the altcoins which traders and investors have clearly ignored in 2019.
Image from Shutterstock