It's all systems go for Ethereum as technical analysis shows a possible breakout is on the horizon.
The end of January saw a rejection at $185. But since then, Ethereum has tentatively broken through. Today it's up just under 1%, sitting at around $188.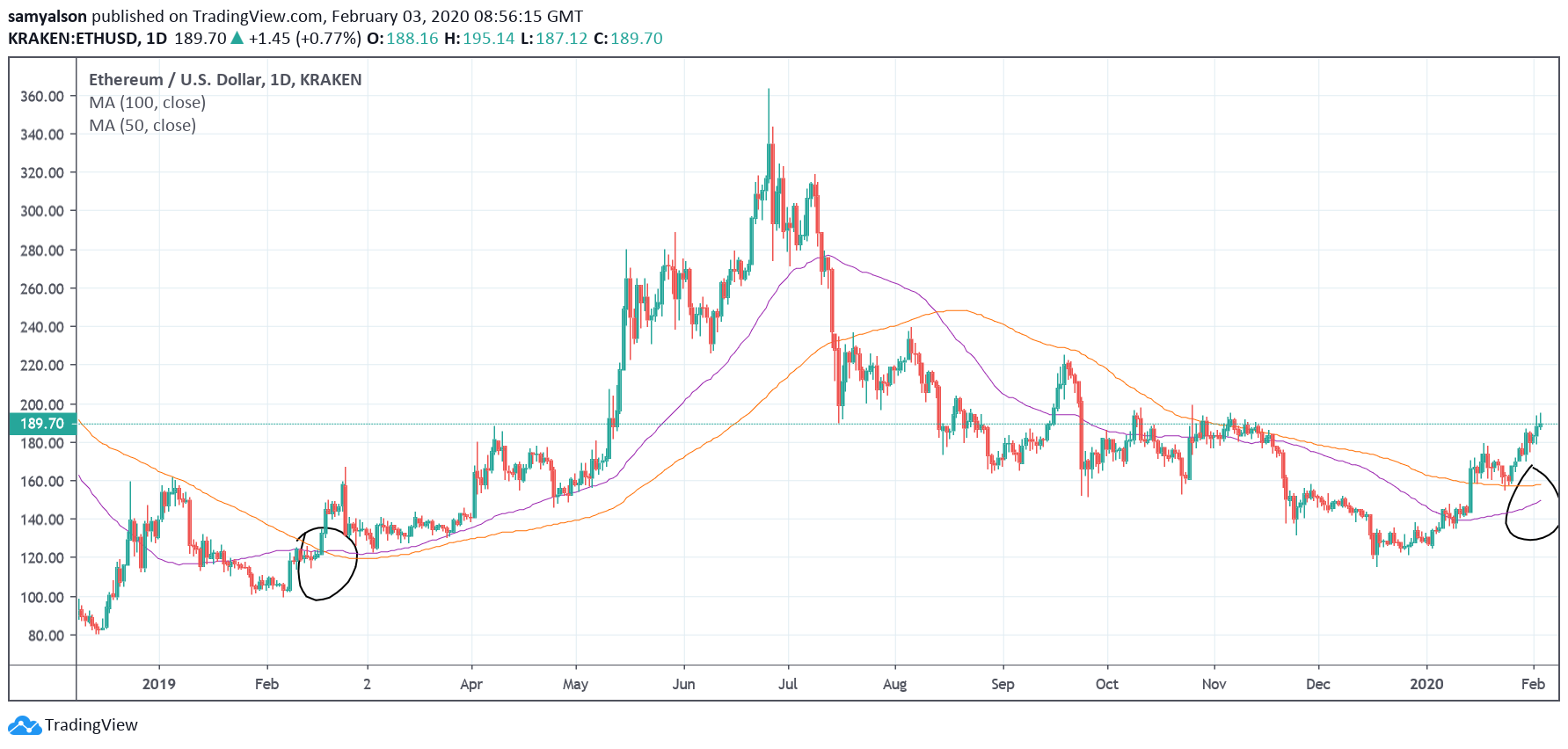 Ethereum Is Showing Bullish Signs
Technical analysis shows that the 50-day moving average is poised to cross the 100-day moving average on the Ethereum daily chart – a strong indicator of positive price momentum.
The last time this happened (mid-February 2019), Ethereum surged a massive 180%. From the cross to the peak, it hit $363 some three and a half months after the event.
However, this was followed by a strong reversal, setting off a downward channel ever since.
Should Ethereum manage to crack the $200 level, then it may be time for celebration. Having said that, caution needs to be exercised.
The Fundamentals Are As Strong As Ever
All the same, the fundamentals surrounding the number two cryptocurrency are as strong as they've ever been. And many analysts believe Ethereum stands to gain significantly when the bulls finally manage to kick the bears into touch.
Ethereum will lead the bull market, exactly as it did in 2017.

— Wolf (@IamCryptoWolf) February 3, 2020
For example, the dollar amount locked up in DeFi reached an all-time high at the turn of the month. Currently, it's hovering at just below $900 million. And $1 billion in the coming months seems highly feasible.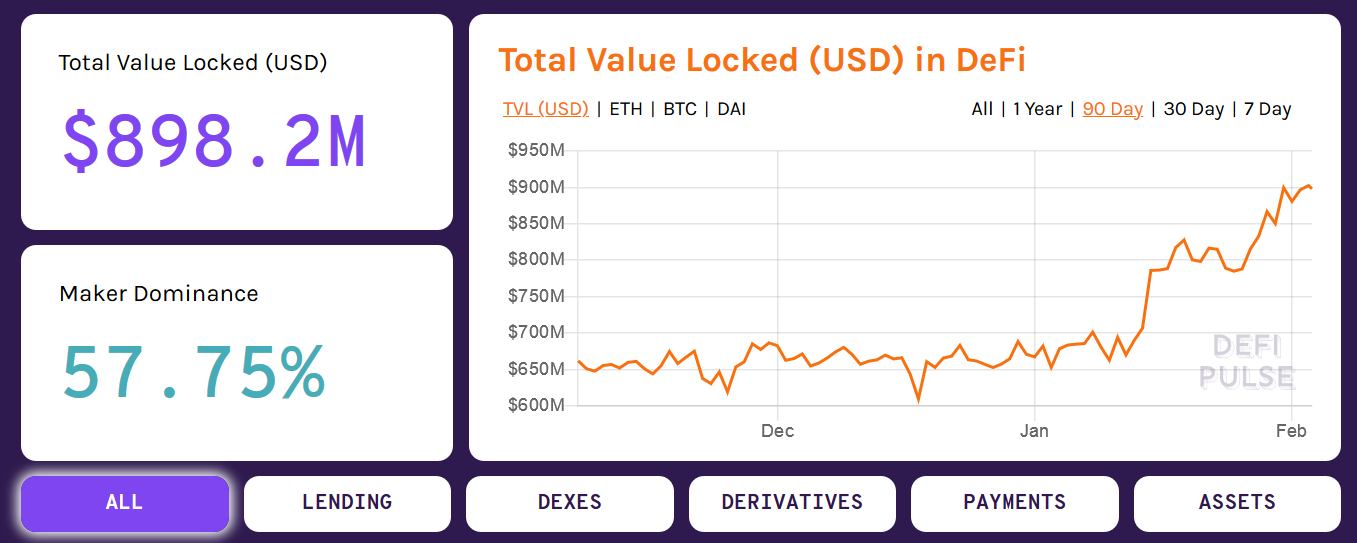 DeFi refers to the term decentralized finance, which is an open financial ecosystem to build financial tools and services in a decentralized manner.
Moreover, its surging popularity can be taken as an indicator of changing attitudes towards traditional finance. Which, for many reasons, including Deutsche Bank's €5 billion loss, as well as on-going QE, highlight a sector in trouble.
Decentralized Staking Is Incoming With Eth 2.0
As well as that, there is much excitement over Eth 2.0, in particular, the move towards a Proof of Stake consensus mechanism. Therefore allowing token holders to earn on their Ethereum holdings.
However, the minimum requirements of holding 32 Ether, as well as the technical aspects of becoming a validator, are off-putting for many people.
But more details have emerged recently which show that staking is possible with just 1 Ether, via decentralized staking pools.
In a recent interview, Dave Rugendyke, founder of Rocket Pool, who provide Ethereum staking services, said:
"What we're doing with Rocket Pool is a very new thing that no-one else has actually done yet. It's basically to create decentralized pooling networks…  You can deposit with Rocket Pool with just 1 Eth… It essentially works as a match making system for users that want to stake, but not run a node."
And so, major developments on the Ethereum network are on course. And with that in mind, 2020 looks to be an exciting year for token holders.