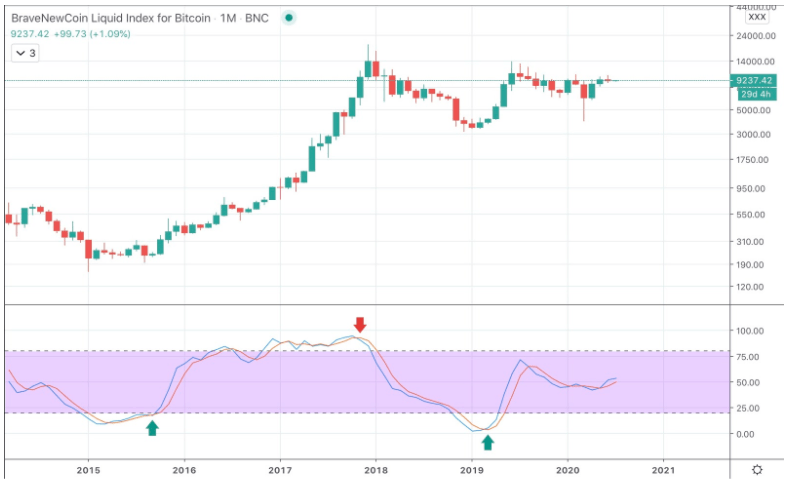 The Stochastic Oscillator, or stoch for short, is a technical analysis indicator developed by Dr. George Lane. It was created to gauge the strength and momentum of a trend using support and resistance levels.
Similarly to the RSI, the stoch can measure the strength of price movements. This trend measuring tool often signals a trend change is about to occur when the top or bottom of the gauge is reached.
However, the two lines, called the slow line and the fast line, crossing can also signal intra-session bearish or bullish price action, and more.
Readings above 80 or below 20 signal a trend is strong, but may be coming to an end. Extended readings in either area show an especially strong trend is taking place.