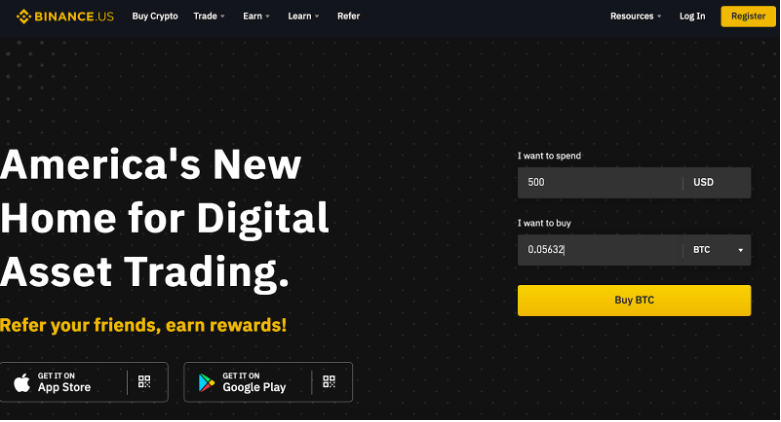 Binance makes it even easier to get started buying cryptocurrencies with fiat by offering a buy menu directly on the site's homepage. Simply visit Binance.US, or Binance.com depending on your location.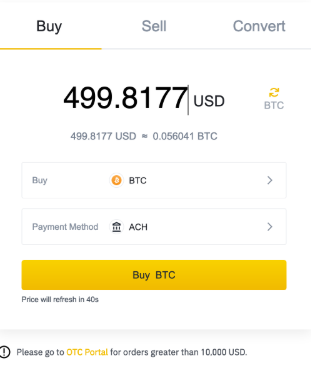 Doing so, is misleading, however, as it doesn't allow you to complete the transaction without first signing up for an account.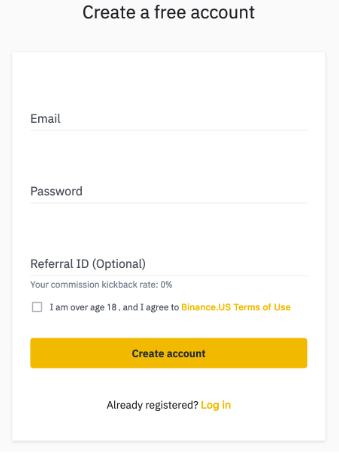 Just like Coinbase, personal information and identification are required under the law. Once all personal information, an email address, and a password are set up the registration process will be completed.
Binance functions just like Coinbase in the fact that it also can be used to store cryptocurrencies, send them, or receive them, however, it is a more advanced trading platform comparative to Coinbase Pro. 
Coinbase's user friendliness and distance from immediate trading are why it is recommended as the ideal starting point over Binance, but Binance is among the most popular, trusted, and safest platforms available in the industry.
Cryptocurrency trading is an advanced strategy for more experienced investors who buy and sell with more frequency in order to increase overall ROI. Trading comes with increased risks, however.