What is GameFi?
As the world of crypto, digital assets, and NFTs are becoming more talked about and integrated into mainstream society, many industries are already feeling their benefits. The world of gaming is no different and has led to the birth of the term GameFi, but what is GameFi?
GameFi is where gaming and digital finance meet and allow users to have platform interoperability. What this means is that the world of NFTs is now coming to gaming through the form of in-game assets, and are being linked to the world of crypto through platforms such as Xchange Monster.
As the gaming community has one of the largest crypto users and adopters in society, gamers have been calling for greater fungibility across their in-game assets, this looks to be a match made in heaven. All that is needed is an exchange and service to be able to link the two together, and that is precisely what Xchange Monster is doing.
The revolution starts now
Xchange Monster (MXCH) is a decentralised exchange that is looking to be the solution that many gamers have been calling for, in regards the monetisation of their in-game assets via the world of crypto. Play-to-earn games have been growing in popularity and it is easy to see why. Play-to-earn schemes are mutually beneficial for both the gamer and the game developers including the owners. By being monetarily rewarded for playing the game, there is a larger incentive to grind for longer and stay more engaged in the game. Equally playing for longer is great news for the developers, and directly correlates to the success of the platform.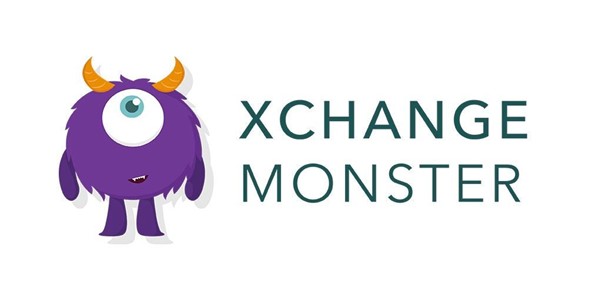 Xchange Monster will act as the bridge into the world of GameFi. They will partner with games and gaming platforms to allow in-game content, to be purchased through their native currency MXCH, and allow access to the trading of these assets on their exchange. Users are also able to store all of their NFTs and in-game content via the Monster Wallet where users can see their assets across games in a consolidated space.
Moreover, Xchange Monster boasts strong tokenomics which incentivises individuals who buy MXCH and hold their asset. The token can be used to purchase in-game content, and there is a limited supply of the token the more the token is used, or in-demand the higher the price will go.
All in all, Xchange Monster is a protocol and exchange that looks to address a market need, and will provide real utility for bringing the world of GameFi into the present day. Currently, their app is available for download via the app store and is also available on the google play store for android.
Get Xchange Monster at a discount in its presale
With Xchange Monster providing a service and solution to an industry to which billions of users will have exposure, then in turn the value of their token is clear to see and could be considered as a start-up project to add to your portfolio.
Currently Xchange Monster is in stage 1 of its presale, and this offers users the best opportunity to acquire Xchange Monster at potentially its lowest price. To enter their presale you can do so by visiting their website as well as viewing their 20-page whitepaper, which is informative but highly readable.
Before any investment is made you should always do your due diligence, but GameFi is being heavily touted by many as being the next step for gaming. A study conducted by Zion Market Research found that the gaming industry was estimated to be worth $201 billion in 2021. And this is expected to rise to $435 billion by 2028. As gaming is incorporated further with Web 3.0, decentralised finance is the way forward.
Find out more about Xchange Monster:
Presale: https://xchangemonster.boostx.finance/register 
Website: https://xchangemonster.com/ 
Discord: https://discord.gg/M5hu5HwbeJ 
Telegram: https://t.me/xchangemonsterofficial 
Twitter: https://twitter.com/Xchange_Monster
Disclaimer: This is a paid release. The statements, views and opinions expressed in this column are solely those of the content provider and do not necessarily represent those of NewsBTC. NewsBTC does not guarantee the accuracy or timeliness of information available in such content. Do your research and invest at your own risk.