The crypto winter, or bear market as it is more widely known, is a period of price decline and extreme volatility. The current crypto winter is a result of several factors, but the current global economic state is chief. These economic conditions have equally affected the forex, bond, and stock market. Cryptocurrency has always been seen as a hedge to the traditional markets, which makes it even more difficult as both sides of the aisle are in a recession. To navigate these treacherous waters, investors must decide the strategy they wish to employ to protect their portfolio. Different approaches can be taken depending on what you hope to achieve in the markets.
Polkadot (DOT), STEPN (GMT), and Big Eyes (BIG EYES) are three crypto tokens that are great for the crypto winter. These tokens are backed by projects with utility and a dedicated user community. Additionally, these projects have solid tokenomics, indicating that their token prices will rebound. These projects will be a great addition to your portfolio if you are patient to reap the rewards. Here is what you need to know.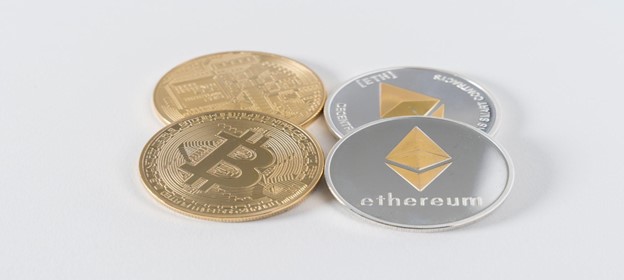 Polkadot (DOT)
Polkadot (DOT) is a multi-chain protocol that connects blockchains in the crypto ecosystem. Furthermore, it provides security for blockchains as they share data across chains. Polkadot promotes the connectivity of blockchains and allows the transfer of all assets on one blockchain to another blockchain. The protocol is interoperable and stable for developers as they create solutions for blockchains. The data transfer capabilities are not limited to blockchain tokens, making it a useful utility. The blockchain assets transferred using Polkadot are secured, and there is zero data loss during the process. Polkadot aims to become the biggest player in cross-blockchain interoperability in the Web 3 ecosystem.
As a Zero-layer protocol, Polkadot links layer 1 blockchains together while maintaining interoperability and security. Furthermore, the Polkadot protocol updates its codebase without using forks. These updates are based on votes passed by the Polkadot community. Furthermore, the protocol uses DOT as its utility token, allowing holders to perform various tasks on the platform. Polkadot will also change how developers build crypto projects.
STEPN (GMT)
STEPN (GMT) is a web 3 fitness protocol. It encourages users to exercise using crypto rewards. These rewards are in the form of crypto tokens and ensure that users can earn from their physical activities. It will use the blockchain to create a transparent reward system that allows them to be compensated proportionally to the amount of physical exercise performed. STEPN aims to use these incentives to help users get in shape and become healthier versions of themselves. The platform uses Play-to-earn mechanics to reward users as they perform physical activities. To earn crypto rewards, users need to signup and purchase NFT sneakers on the platform.
STEPN operates a multi-token system with both GMT and GST tokens. being the two tokens on the protocol. GMT is the governance token of STEPN, allowing users to propose and vote on proposals made by other members. On the other hand, STEPN uses GST as its native token, and users can use GST to perform transactions on the platform.
Big Eyes (BIG EYES)
Big Eyes (BIG EYES) is a community token that aims to increase the value of the NFT and DEFI ecosystems. It will do this by increasing access to these spaces through its protocol. Additionally, Big Eyes aims to funnel liquidity into the DEFI and NFT ecosystems. The project will influence how crypto users interact with NFT and DEFI.  heavily relies on its community to drive the project forward, which is why a great percentage of the token would be available for the community.
The Big Eyes platform will provide a secure and sustainable environment for its users to get the most out of their transactions. BIG EYES is available for sale in the ongoing presale. Various bonuses are up for grabs, and you can stack these bonuses to earn more rewards. You can also invite your friends and earn tokens when they make a purchase.
Big Eyes Coin (BIG)
Presale: https://buy.bigeyes.space/
Website: https://bigeyes.space/
Telegram: https://t.me/BIGEYESOFFICIAL

Disclaimer: This is a paid release. The statements, views and opinions expressed in this column are solely those of the content provider and do not necessarily represent those of NewsBTC. NewsBTC does not guarantee the accuracy or timeliness of information available in such content. Do your research and invest at your own risk.