Small to medium cap crypto projects will significantly outperform all of the top projects in the next bull run. This is a fact. It boils down to a simple risk-to-reward ratio. Bitcoin is broadly considered the safest digital asset and, in line with this, offers mediocre returns.
Seasoned crypto investors are searching wildly for the next 100X gem, the next project to rocket through the ranks, and the project that will make early investors millionaires. Finding these projects is complex and having conviction in these early investments is challenging. It is for this reason that the majority of investors will forever remain mediocre and never achieve outstanding returns.
The essentials to look for when searching for a crypto gem are the value proposition outlined by the whitepaper, the smart contracts, the general community sentiment, and the on-chain trading volume. A new social currency, Uniglo (GLO), has surged by 35% as investors flood the presale whilst the market at large continues its decline, with Bitcoin (BTC) and Stellar (XLM) suffering losses.
Uniglo (GLO)
Uniglo is an Ethereum-based currency designed to store and grow wealth. By leveraging buy and sell taxes, the protocol provides two value creation channels for investors. The first is asset acquisition; the Uniglo Vault will hold a mixture of digital and physical assets, making GLO value-backed and allowing its valuation to soar when the valuation of the stored assets increases. The second is a hyper-aggressive burning mechanism that makes GLO the first deflationary DeFi token.
By purchasing assets in the bear market, Uniglo will benefit massively from the coming market reversal. With a constantly decreasing total supply, the price of GLO will be continuously under upwards pressure. These factors make GLO a hidden gem.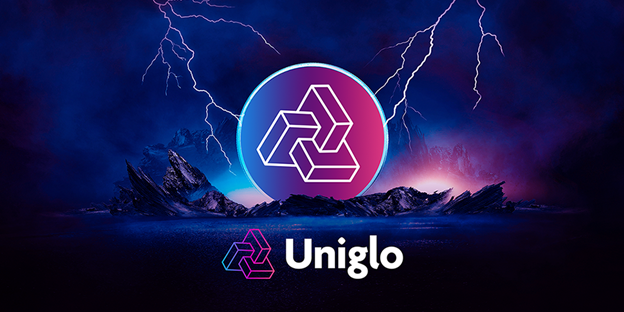 Bitcoin (BTC)
Whilst the DXY (U.S. Dollar Currency Index) continues its parabolic tear strengthened by the monetary policy of Jerome Powell and the FED; Bitcoin will continue to decline. Bitcoin trades inversely to the US dollar, and its continued strength is terrible news for BTC.
Bitcoin has never existed in a recession before. BTC continues to suffer as asset prices across the board steadily decline as a result of interest rate hikes from Jerome Powell. He will continue rate hikes to tackle inflation and is growing increasingly hawkish, spelling bad news for BTC.
Stellar (XLM)
Stellar is an open network for money, allowing anyone to send money anywhere in the globe in a permissionless fashion. Whereas money sent internationally takes 3-5 business days and comes with a fee typically of 3%, Stellar allows money to be sent within minutes at fractions of a cent.
However, as the court case plays out between the SEC and XRP, it appears likely that XRP will win, and many investors are betting that XRP will be the cryptocurrency to serve global financial spaces, and as a result, XLM has weakened.
Find Out More Here
Join Presale: https://presale.uniglo.io/register
Website: https://uniglo.io
Telegram: https://t.me/GloFoundation
Discord: https://discord.gg/a38KRnjQvW
Twitter: https://twitter.com/GloFoundation1
Disclaimer: This is a paid release. The statements, views and opinions expressed in this column are solely those of the content provider and do not necessarily represent those of NewsBTC. NewsBTC does not guarantee the accuracy or timeliness of information available in such content. Do your research and invest at your own risk.