A cryptocurrency is an alternative currency to more traditional payment methods. Since the introduction of Bitcoin (BTC), there have been numerous other cryptocurrencies (known as "altcoins"), and smart contracts, decentralized apps (dApps), and decentralized financing (DeFi) have also grown in popularity. While each cryptocurrency has advantages, we will focus on three that have grabbed the interest of investors due to their potential: Moshnake (MSH), Avalanche (AVAX), and Zilliqa (ZIL).
Avalanche (AVAX)
Avalanche (AVAX) is a decentralized network ecosystem that is secure. The protocol integrates three blockchains to form an interoperable, trustless network on which developers can build. Avalanche (AVAX) also provides payment options through its native coin AVAX.
It is a smart contract network that employs the altcoin AVAX, the eleventh most valuable cryptocurrency in terms of market capitalization. Developers can use smart contracts to create decentralized apps that surpass their competitors. Avalanche uses a proof-of-stake model, which requires validators to process transactions. It consumes less energy than proof-of-work models.
Avalanche (AVAX) has a short window to finality due to the parallel nature of its consensus method. It has the ability to process 4,500 transactions per second, whereas Ethereum only has the ability to process 30. Avalanche is known as the Ethereum killer due to the security, speed, and flexibility it delivers.
The Avalanche DeFi network is now one of the fastest growing in the cryptocurrency market. The Avalanche chain will be significantly impacted by Avalanche Subnets. The Avalanche Core wallet and the Avalanche NFT ecosystem are two more significant Avalanche technologies. The Avalanche network is becoming increasingly popular among developers.
Zilliqa (ZIL)
Zilliqa is a powerful DeFi protocol with the potential for generating increased benefits. The native utility token of Zilliqa, ZIL, is utilized to carry out smart contracts and network transactions.
Zilliqa is a public, permissionless blockchain with high throughput and the ability to handle thousands of transactions per second. It seeks to address the issue of blockchain speed and scalability by employing sharding as a second-layer scaling solution. The platform began supporting yield farming and many other decentralized applications in October 2020.
Zilliqa intends to become the blockchain of choice for large-scale commercial applications in the advertising, gaming, entertainment, financial services, and payments sectors. ZIL wants to compete with existing centralized payment mechanisms such as VISA and MasterCard, and its novel strategy gives investors confidence that they will be able to afford a Lamborghini with it soon.
The price of Zilliqa is demonstrating significant positive momentum, with the price notably fluctuating between $0.55 and $0.57. However, the asset is stabilizing around the gains made during the last few days. As a result, there is a significant opportunity to break out of the heavy bearish pressure.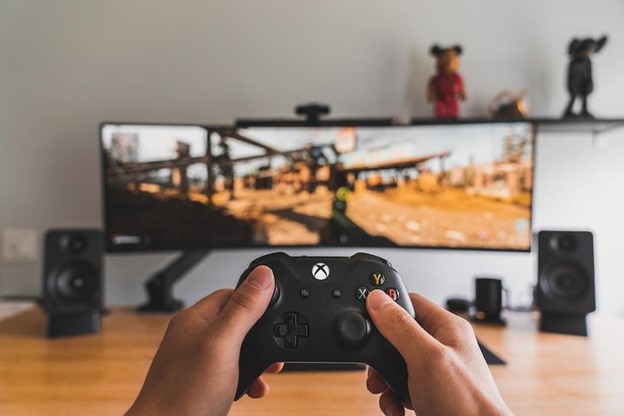 Source: Unsplash
Moshnake (MSH)
In recent years, most gamers have become bored with Fortnite, Minecraft, and Roblox and have begun to desire a more advanced virtual game that allows them to earn money while playing games they actually like. Some developers listened to the gamers' needs and put together the Moshnake (MSH) ecosystem. Moshnake (MSH) is an exciting crypto-gaming platform that aims to provide gamers with the opportunity to monetize their gaming experiences. Moshnake (MSH) is the best crypto game in the market right now.
The Moshnake token ($MSH) is the native currency of the Moshnake ecosystem, whilst the Venom token ($VEN) is used to pay the game's entry fee. To ensure that everyone has an equal opportunity, the entrance requirements have been set relatively low.
The game's idea is straightforward. Gamers are required to grow their Snakes as long as possible while avoiding obstacles and avoiding clashing with other players. Players search for tokens and NFT items throughout the game environment in order to survive.
To increase the profitability of their Moshnake NFT, players might develop or evolve it. However, the larger the snake becomes, the greater the potential reward for players. The longer the snake grows and the more time spent in the arena, the more likely victory and profit are. Don't sit there bored, Moshnake (MSH) is here for you!

For More Information On Moshnake (MSH):
Website: https://moshnake.io
Telegram: https://t.me/MoshnakeOfficial
Twitter: https://twitter.com/moshnakeToken
Disclaimer: This is a paid release. The statements, views and opinions expressed in this column are solely those of the content provider and do not necessarily represent those of NewsBTC. NewsBTC does not guarantee the accuracy or timeliness of information available in such content. Do your research and invest at your own risk.