Cryptocurrency is the future of commerce, with hundreds of currencies flowing on the market. The volatility and danger inherent in the cryptocurrency market have drawn the attention of the youth more than anybody else. With cryptocurrency's growing popularity, many merchants have begun to accept it as a payment method.
A cryptocurrency is a virtual, coded, and decentralised trade platform. Unlike the fiat currencies, there is no central body that manages and maintains the value of a cryptocurrency. Instead, the governance is dependent on cryptocurrency users throughout the internet.
The allure of generating quick money usually draws young people to riskier assets. The volatility – as well as the decentralised character – of digital assets like cryptocurrencies and NFTs appeals to today's young. Investors, however, have little protection because they are unregulated.
Explore Logarithmic Finance (LOG)
Logarithmic Finance (LOG) aims to be the next-generation Decentralised Finance (DeFi) swapping protocol, allowing for communication and engagement among early-stage innovators and investors.
The team realises the challenges faced by the growing DeFi systems, such as increasing transaction costs, and scalability concerns, which forces many clients to ponder and look for better options. Many projects and decentralised applications (dApps) choose to build the Ethereum (ETH) blockchain.
To meet investors' demand for an ecosystem that allows innovators to conveniently execute pre-listing liquidity bids over a blockchain network of their benefit, Logarithmic Finance (LOG) will offer cross-chain functionalities to the early-stage project innovators so that they can select the best-suited chain.
The LOG team aims to provide end-users with reliable and unbreakable security by using entirely homomorphic encryption, eliminating the need to decode data packets while the computational process is occurring behind the scenes. A truly homomorphic encryption system demonstrates its promise by allowing unfettered processing of encrypted data.
The cross-chain interfaces will support a variety of use cases, broadening the platform's appeal to both innovators and investors. For example, innovators will be able to auction their tokens on Ethereum to the NEO network to benefit from low-cost transaction fees and scalability. Furthermore, cross-chain interoperability will enable peer-to-peer transactions across many blockchains.
The highly anticipated development team at Logarithmic Finance (LOG) has structured an unparalleled strong code and architecture for the platform by practising a minimalistic approach involving a clean and modular code structure. Furthermore, the platform guarantees that only critical data is anchored on the blockchain, allowing for optimising deployed resources.
All of these methods, when combined, have assisted in developing balanced and lowered gas fees for all Logarithmic Finance transactions. The lower gas fees have helped achieve efficient and adaptable scaling of the protocol and, finally, a cost-effective experience for innovators and investors.
Compared With Monero (XMR) and Chainlink (LINK)
Launched in 2014, Monero (XMR) is a secure, personal, and undetectable cryptocurrency. The coin has gained a lot of popularity within the crypto community.
The team behind Monero (XMR) focuses on decentralisation and scalability that allows absolute privacy by using a specific technique, ring signatures. Due to this excellent security system, the coin has developed an unpleasant reputation due to its connection with criminal activities across the globe. Along with this, the extent of security is also helpful to rebels of oppressive regimes worldwide.
Chainlink (LINK) is a blockchain abstraction layer. It uses blockchain technology to protect calculations on and off the blockchain, enabling what the company refers to as hybrid smart contracts. Chainlink (LINK) allows businesses to connect to any of the main blockchain networks, including Ethereum (ETH), Solana (SOL), and Terra (UST).
Chainlink (LINK) is a blockchain-based decentralised oracle network launched in 2017. The Chainlink oracle network has various use cases since it allows blockchains to exchange data with off-chain systems in a decentralised and tamper-resistant manner.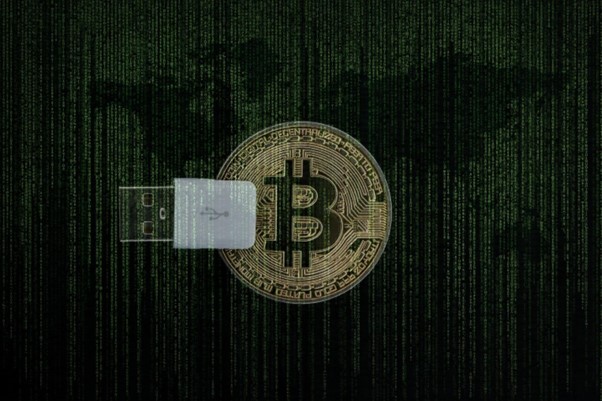 To learn more about why Logarithmic Finance (LOG) is attracting investors' attention in the crypto world, follow the links below.
Presale: https://presale.logarithmic.finance/register
Website: https://logarithmic.finance/
Telegram: https://t.me/LOGARITHMIC_FINANCE_OFFICIAL
Disclaimer: This is a paid release. The statements, views and opinions expressed in this column are solely those of the content provider and do not necessarily represent those of NewsBTC. NewsBTC does not guarantee the accuracy or timeliness of information available in such content. Do your research and invest at your own risk.