It goes without saying that Bitcoin (BTC) will be the most prominent cryptocurrency in the world in 2022, as it has been for several years. Bitcoin is the original cryptocurrency and holds the most significant market cap, about $602 billion. It is traded in massive volumes on a daily basis and runs upon a dedicated blockchain of its own.
However, Bitcoin (BTC) is not the only cryptocurrency investors should be interested in. Lesser-known coins are often underrated, but many hold massive growth potential. Among these lesser-known coins are FTX Token (FTT) and Parody Coin (PARO). Can these two join Bitcoin (BTC) as the biggest cryptocurrency in 2022? Let's find out.
Bitcoin (BTC)
As stated earlier, Bitcoin (BTC) is the biggest and most popular cryptocurrency in the world. It is the original cryptocurrency, and other cryptos are basically offspring of Bitcoin (BTC) and the idea that birthed it. A market cap of $602 billion keeps its head and shoulders above the other competition, with the nearest Ethereum (ETH) worth less than half of that.
At its core, Bitcoin (BTC) is a peer-to-peer cryptocurrency that runs on a decentralized peer to peer ledger that requires no bank. Bitcoin (BTC), like other cryptos, is a digital token, meaning that it cannot be touched or held but is still very real.
Some features of Bitcoin (BTC) include;
●      Decentralized
Bitcoin (BTC) is totally decentralized. No one person or group have authority over the token.
●      Borderless
Users can move Bitcoin (BTC) across the world easily, at a  faster and cheaper rate than traditional money transfers.
●      Immutable
It is almost close to impossible to change or tamper with blockchain transactions. This is what makes it transparent, unlike traditional financial systems.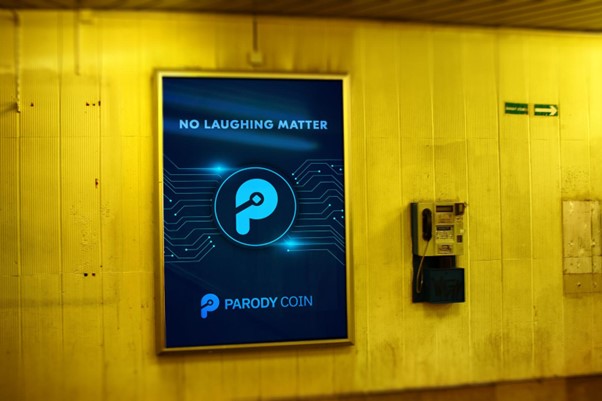 FTX Token (FTT)
FTX Token (FTT) is a crypto derivatives exchange (DEX) platform designed to offer users various unique and innovative trading options, some of which are not available on existing platforms. The platform has been called an exchange for traders by traders.
Investors and traders who have been in the crypto space for a while should be excited at the arrival of FTX Token (FTT), as the platform represents something different from other options.
To understand what FTX Token (FTT) brings to the market, we must first understand crypto derivatives. Essentially crypto derivatives are financial assets that derive their value from cryptocurrencies.
FTX Token (FTT), as a crypto derivatives exchange platform, allows users to trade contracts on these assets (derivatives) rather than the underlying assets themselves (crypto). It also allows users to buy tokens which represent other assets or funds.
And there are a few trading options available on the platform, such as futures. Futures are an investment that provides users with an obligation to buy it sell assets at an agreed future date. A common use for futures in the crypto space is to trade assets with leverage. This often results in users borrowing capital to increase their position size, leading to an increase in potential benefits.
Additionally, FTX Token (FTT) lets users 101x leverage on most futures contracts, which is more than most derivatives platforms. FTX Token (FTT) also offers many other trading features, including options, volatility products and leveraged tokens.
FTX has a tiered structure for fees depending on traded volume in USD. Professional traders can also use its VIP program to access lower fees. FTT, the native token of the FTX platform, acts as the backbone of its ecosystem. Holders of the FTT token gain access to certain perks, including weekly buying and burning of fees, lower trading fees and collateral for futures trading.
Parody Coin (PARO)
The arrival of Parody Coin (PARO) in the market should excite the crypto sector, particularly the NFT space. Parody Coin (PARO) is building an ecosystem on the BNB Smart Chain (BNB) that will facilitate the minting, trading, and access to the utilities of favourite NFTs on the BNB Smart Chain (BNB) and other blockchain networks.
The platform will integrate exciting and innovative features such as Parody Swap, which allows users to swap any crypto within any blockchain network for an equivalent amount of Parody Coin (PARO) and Parody Market, an NFT market for Parody NFTs.
Parody Coin (PARO) is currently on presale and can be purchased using the link below.
Presale: https://presale.parodycoin.io/register
Website: https://parodycoin.io/
Telegram: https://t.me/PARODYCOIN_OFFICIAL
Disclaimer: This is a paid release. The statements, views and opinions expressed in this column are solely those of the content provider and do not necessarily represent those of NewsBTC. NewsBTC does not guarantee the accuracy or timeliness of information available in such content. Do your research and invest at your own risk.