The past few days have undoubtedly been bullish for Bitcoin, with the cryptocurrency ripping over 20% higher from the mid-$7,000s to a price as high as $9,500 over the course of 48 hours.
This stunning rally has brought the cryptocurrency above some key resistance levels pointed out by traders. One trader noted that during the move, BTC passed the point at which bears made their "last stand," marked by a confluence of resistance levels like the 200-day simple moving average and the 61.8% Fibonacci Retracement of the 2020 highs and lows of $10,500 and $3,700, respectively.
It's too soon to be long-term bullish on Bitcoin, though, with a leading investor claiming that the crypto market remains in a macro range, not in a bull market as some investors have asserted.
Bitcoin Needs to Eclipse $11,800
According to a prominent crypto trader, while the recent breakout has brought the cryptocurrency above a crucial resistance, Bitcoin is in a "ranging market until we close a weekly [candle] $11,800." A close above this price point, he explained, will catalyze "real fireworks" for the BTC market.
As can be seen in the chart below, $11,800 has been a critical inflection point for Bitcoin, with $11,800 marking the top of 2019's rally on two occasions, and the top of a reversal rally in the 2018 bear market.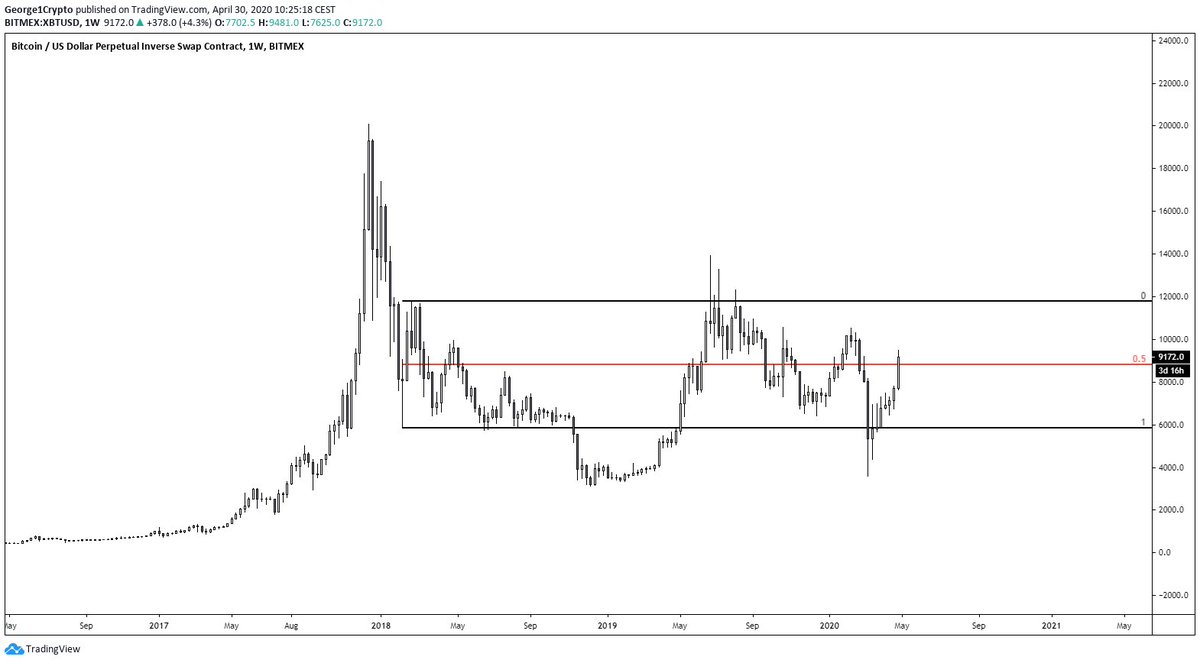 Can Price Do It?
Although $11,800 is a whole 35% above the current market price of $8,800, there are signs that Bitcoin will start trending towards that critical level in the coming days ahead.
Per previous reports from NewsBTC, Kelvin Koh — a former Goldman Sachs partner and current partner at The Spartan Group — wrote in a recent analysis that the resilience of digital businesses amid the coronavirus outbreak will be a decisive boon for crypto:
"One thing was made clear during the pandemic. Digital businesses were clear winners in this crisis and a world scarred by it will accelerate towards digitization, which bodes well for crypto longer term," the analyst wrote on the subject.
Koh added that with central banks injecting trillions of dollars worth of stimulus into the economy, crypto stands to benefit.  "Some of the trillions of dollars of stimulus from central banks will inevitably flow into crypto assets," he explained.
Technical indicators share an optimistic outlook. A trader found that Bitcoin has printed a series of bullish divergences. The divergences the trader pointed to were notable as he found a total of three on a weekly time frame: Bitcoin has trended lower as the Money Flow Index, the MACD, and the Fisher Transform indicators have pushed higher.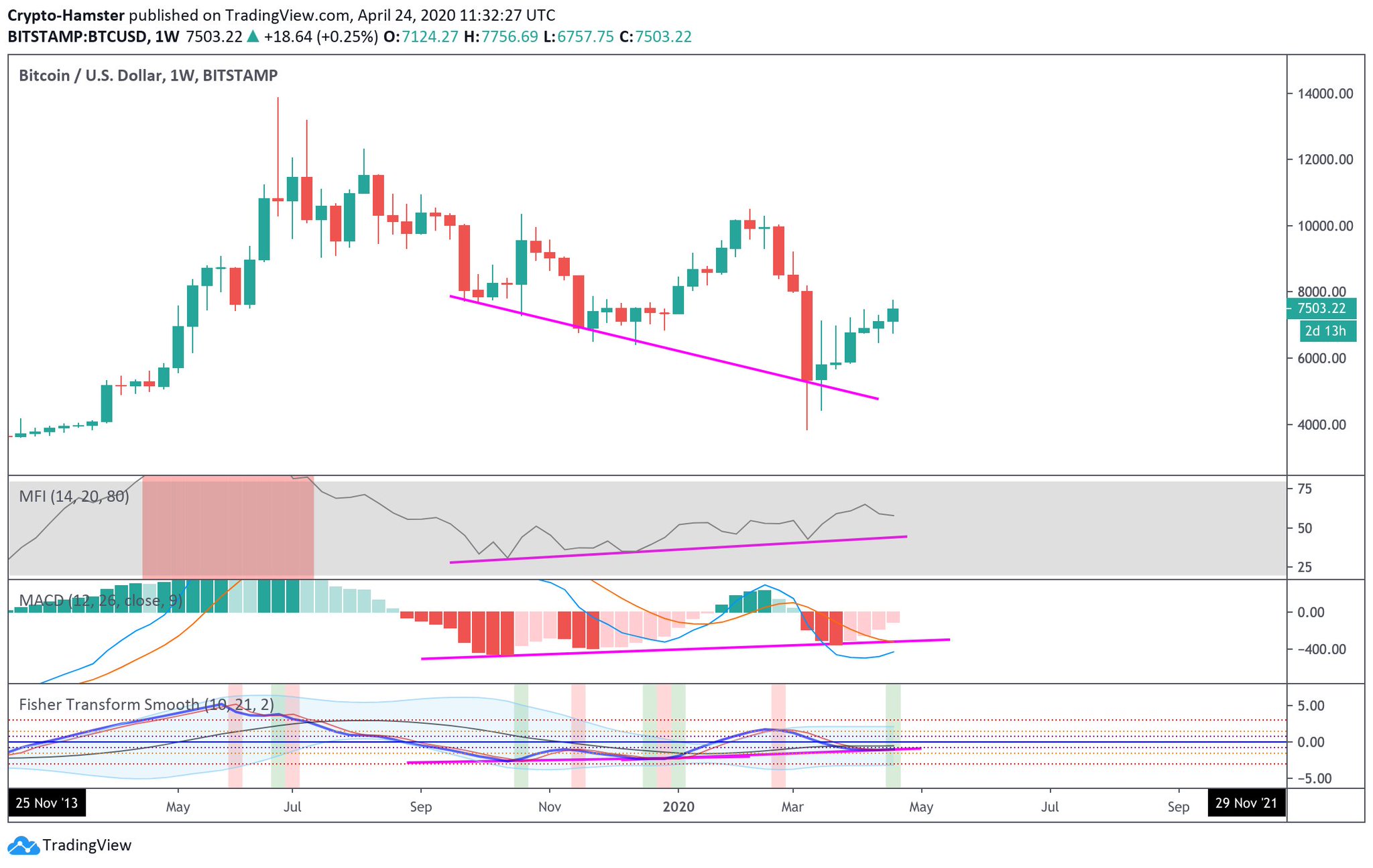 The imminence of the block reward halving could accelerate this bullish narrative, especially as investors continue to buy in anticipating the event.
Photo by Ray Hennessy on Unsplash