While Bitcoin and cryptocurrencies are far from the level of popularity they had at the peak of the 2017-2018 bubble, this asset class remains of relevance in pop culture.
This was proven true in a recent episode of the original Netflix series, "Altered Carbon," during which the show depicted a dingy shop where cryptocurrencies are the central payment mechanisms.
Bitcoin Graces Television Once Again, This Time On "Altered Carbon"
Just recently, Netflix released the second season of its much-hyped series "Altered Carbon," a show about a futurist society where death becomes irrelevant as human bodies become interchangeable, as Google describes the show.
While the show's premise isn't based around the rise of cryptocurrency, a still from a recent episode shared by Twitter account "mine Zcash" shows that digital assets are around in this fictional futuristic society.
More specifically, the logos of Bitcoin, Litecoin, Ethereum, Decred, Monero, and Zcash — some of the foremost cryptocurrencies — appear in a shop.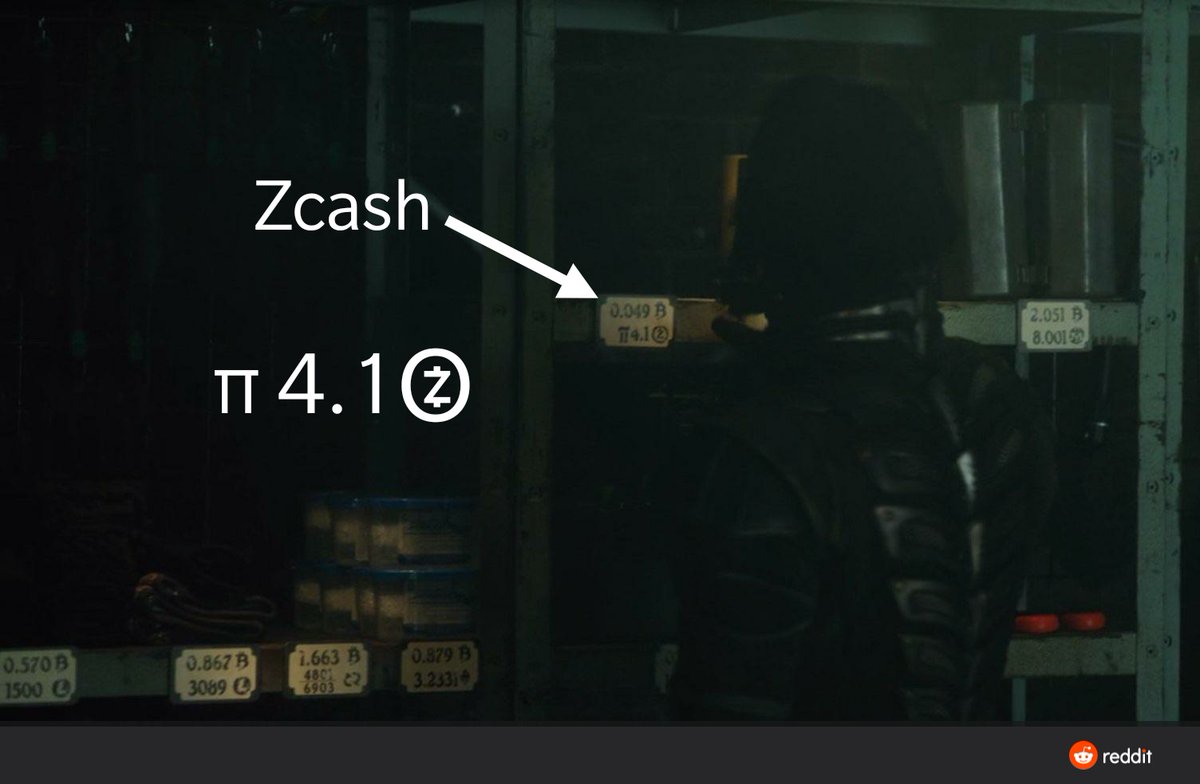 What's especially interesting about this is the prices of the goods in cryptocurrency. Despite the image above making it hard to tell what exactly is being sold, small items are being sold for 0.879 BTC — currently worth around $7,000 — suggesting this is a world where digital assets aren't as valuable as they are today. 
As this writer has not reached this part of the "Altered Carbon" story, unfortunately, he cannot yet elaborate on the context of the image any further.
Going Mainstream Once Again
This is far from the first time Bitcoin has appeared as a plot device in a television show.
Just last Sunday, "The Simpsons" dedicated a good portion of the 13th episode of the 31st season — which was titled "Frinkcoin" — to cryptocurrency, blockchain, and Bitcoin.
At one point in this episode, a Simpsonified Jim Parsons, the actor behind "The Big Bang Theory's" Sheldon Cooper, spent two minutes discussing the basic premise of digital assets, mentioning the distributed nature of blockchain.
Also, Bitcoin has appeared as a plot device in shows like "Designated Survivor," "Mr. Robot," "Billions," amongst other shows. Unfortunately, many mentions of the cryptocurrency in fictional media today involve the cryptocurrency acting as a payment mechanism for, say, the more shady characters of certain stories.
Regardless, all these mentions seem to be aiding the cryptocurrency industry's trend towards becoming mainstream once again, with Google Trends interest, mainstream media coverage, and social media buzz increasing for Bitcoin once again as the halving nears.
Featured image from Shutterstock