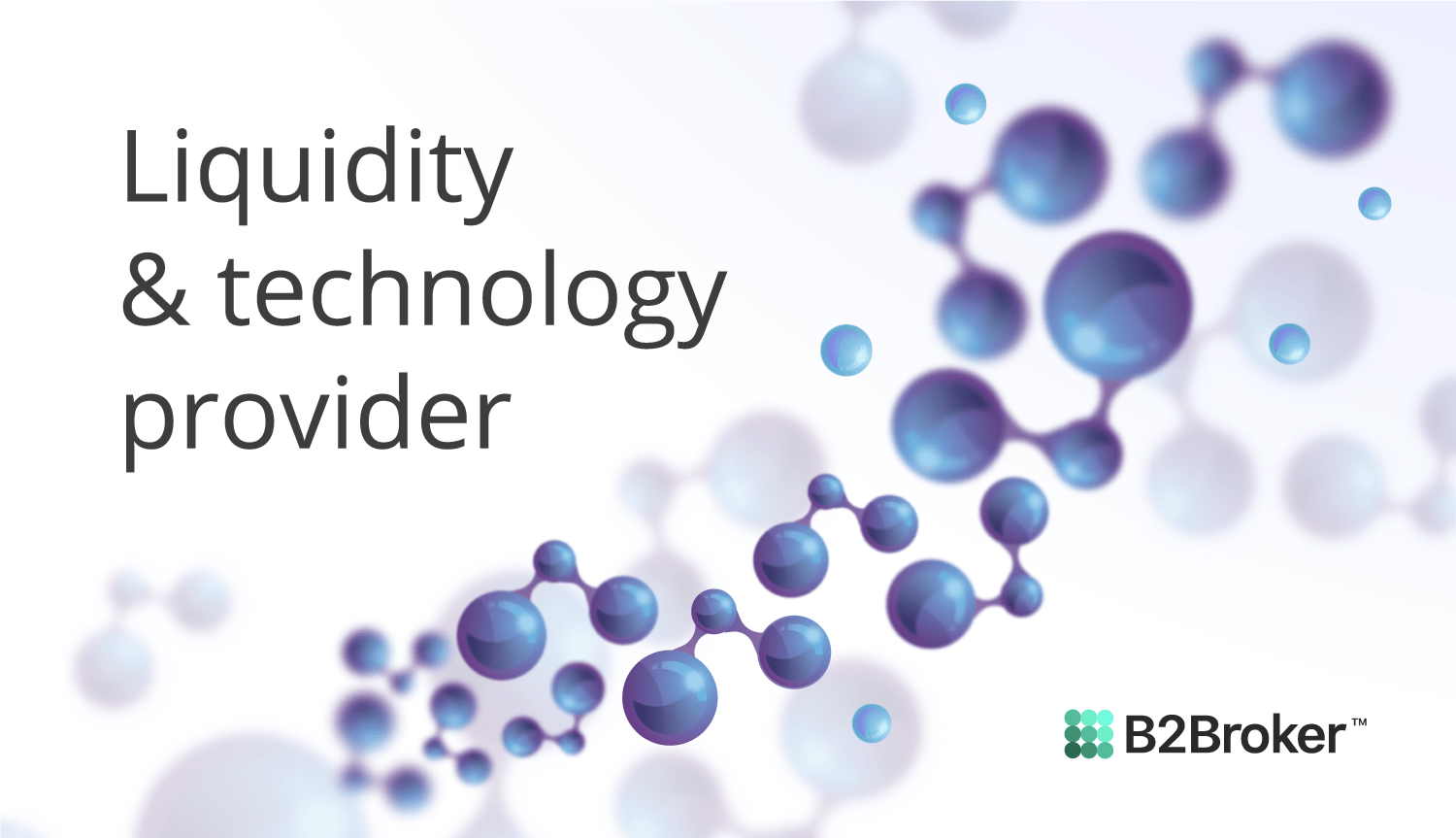 About B2Broker
B2Broker offers a range of liquidity and technology solutions for the crypto and foreign exchange (FX) industry,  specialising in the sphere of B2B services and products.
Products and Services
B2Broker's advanced base of ready to use technical solutions enable brokers to save time and money on consuming infrastructure projects and focus instead on enlarging their client base and increasing their revenues.
Its range of products and services include:
Cryptocurrency Exchange Development
B2Broker's cryptocurrency exchange turnkey is a ready-made solution that enables a business to launch a cryptocurrency exchange in a short period of time. B2Broker offers cutting-edge technology and an integrated approach tailored to individual and specific requests at a reasonable price. B2Broker's trading platform, B2Trader, comprises a powerful matching engine system where unlimited tradable assets including digital assets, fiat currencies, etc, can be listed. Highly customisable, this is an attractive proposition for today's demand.
Cryptocurrency/Forex /CFD Liquidity
B2Broker offers solutions which aggregate cryptocurrency exchanges, non-bank liquidity providers, Forex brokers, cryptocurrency brokers, OTC orders of institutional clients, hedge funds and thousands of client-broker orders. This enables B2Broker to create the deepest liquidity pool in the industry and provide liquidity solutions in accordance with a business's specific requirements. B2Broker provides access to over 800 trading products and 7 asset classes on one single multi-currency margin account and offers a multitude of advantages with the best prices and commissions guaranteed.
Forex Broker Turnkey
Forex is one of the largest financial markets. High leverage, deep liquidity, regulated and developed infrastructure make it possible to build a high-yield business in the investment and fintech industry. B2Broker helps businesses launch their own Forex brokerage in around 3 weeks with a cost-effective solution that includes White Label MT4/5, liquidity for all asset classes, trader's room client cabinet and back office software, crypto payment system and much more.
Crypto Broker Turnkey
The profit-potential with crypto can exceed traditional financial instruments hundreds of times over. The cryptocurrency market is set to grow even further in line with all the developments in the crypto industry, therefore there is no better time to start a cryptocurrency brokerage. B2Broker can have you started in as little as 3 weeks by offering a customisable crypto broker turnkey package and taking care of all the legal issues and liquidity and technology aspects of the new business.
Cryptocurrency Payment Gateway
Cryptocurrency acceptance is now key for many online businesses. B2Broker's cryptocurrency payment gateway allows businesses to send, receive, store, exchange and accept payments online across the world. With a huge range of supported coins (BTC, BCH, ETH and many more), Stable Tokens – USDt, GUSD, etc and tokens including BNB, B2BX, OMG and over 800 ERC20 tokens, this popular solution offers a huge range of features including crypto/fiat and crypto/crypto usage that will allow a business to offer its clients crypto payments in order to boost revenues and get the edge over their competitors.
B2Core (Trader's Room and Back Office Software)
B2Core is the company's popular client cabinet and back-office solution (trader's room) which has been recently re-packaged to offer new features, increased flexibility and various pack options for all company sizes in accordance with budgetary requirements. The solution offers users the benefit of high-level functionality and cutting-edge technology which is unmatched in the market. A highly customised solution can be launched for clients in around 4 weeks.
Investment Platform
B2Broker's Investment Platform enables brokers to launch their own PAMM, MAM and Social Trading platform. An ideal solution for retail and institutional money managers and investors, the platform allows businesses to launch an investment product in just a week to attract new clients, increase the lifetime of traders and boost their profits. The platform can be fully integrated with MT4/5 and comes with a range of features including web interfaces for clients, admin panel and Manager's app, history importer, automatic fee payment and more.
MT4 / MT5 White Label Solutions
B2Broker provides MetaTrader 4/5 white labels along with B2Broker products and services tailored to a brand and is one of the best and most cost-effective ways to start a business quickly without significant costs, saving time and other resources. B2Broker's white label package embraces a range of useful options including branded trading platforms, mobile and tablet versions, MT Managers, automated advanced reports, 24/7 technical support, no hosting fees and more. B2Broker takes care of managing, maintaining and providing all the software required for a business's infrastructure.
Why Choose B2Broker?
There are many good reasons to choose B2Broker. With its expansive range of products and services, the company has become one of the technology and liquidity providers of choice in the industry and perhaps most notably, the first Prime Broker to offer aggregated liquidity on cryptocurrencies.
The company also offers additional and complementary services including assistance with obtaining Forex and Cryptocurrency licences, company registration, banking solutions and Forex web design. For those already on the market, the company is well-equipped with its extensive, feature-rich product range to help clients expand their offerings in order to increase conversion rates.
With its solid know-how and expertise, B2Broker has helped companies across the world launch their business or improve their operations in the most effective way, with proven results.
Get in touch today!